CHICAGO CRIMINAL DEFENSE ATTORNEY

312-869-2603
CHICAGO CRIMINAL DEFENSE:
Chicago criminal defense lawyer representation provided in Chicago, Cook County, Dupage County, Kane County and surrounding areas.

CHICAGO STATE AND FEDERAL DRUG CASES - POSSESSION, DELIVERY, CONSPIRACY

CHICAGO STATE AND FEDERAL COMPUTER CRIMES, FINANCIAL CRIMES

CHICAGO STATE AND FEDERAL SEX CRIMES
- Child pornography cases - crossing state lines, assault.

CHICAGO FORFEITURE CASES

MOST ALL OTHER FELONIES - Robbery, Burglary, Attempt Murder, Murder, Battery

CRUSADER OF TRUTH AND JUSTICE

Jason R. Epstein, a Chicago attorney, is well known for his trial skills and winning record.
For a period of three years, Jason R. Epstein won a not guilty in every felony case tried
.
Mr. Epstein's trial success begun at a very early age - six months BEFORE he even attended law school. A feisty young man, Mr. Epstein was not willing to plea to a 'following too close' traffic ticket received in San Antonio, Texas. A jury was picked and the Chicago attorney to be presented his case. The police were cross-examined, evidence presented. The citizens of finding - hung jury. The Assistant District Attorney, after trial, stated that it was the first trial he did not win.
Now in the defense of others, the veteran Chicago criminal defense lawyer has won cases not just by trial skills but by mastery of the process itself. Many cases have been dismissed by merely filing a motion. The criminal defense attorney, Mr. Epstein, won the dismissal of a burglary case for missing evidence where the defendant was facing in excess of ten years in jail. The client and his father could not have been happier when the judge uttered those magic words-"motion to dismiss is sustained".
In a barrage of success - Mr. Epstein obtained the dismissal of three felonies and won a not guilty in a ten day period. Thirty days later another motion to quash was granted and the evidence was thrown out.
The dismissals were obtained merely by negotiating with prosecutors and pointing out the deficiencies in their cause. The threat of trial against Mr. Epstein surely played well into the ultimate result.
That same week, in a case where the prosecution did not take such an opportunity to dismiss the matter, the case was won by Mr. Epstein before it was over. The Judge granted Mr. Epstein's motion for judgment of acquittal. This occurred shortly after the testimony of the star prosecution witness was thrown out on motion of Mr. Epstein.
Even Mr. Epstein's fellow attorneys know where to turn. An attorney hired Mr. Epstein to get the attorney out of a legal jam. Besides the criminal process bearing down, the lawyer also had his license to practice in the balance. The lawyer retained Mr. Epstein and after litigating a hotly contested motion to quash arrest the evidence was thrown out. Both the attorney and friend hugged Mr. Epstein on this pivotal win.
Eight felonies - One scared defendant
A very nice young lady found herself with 8 felonies.. She skipped court and ran away for several years. She needed to stop running. To get it over with. She expected to go to jail, eight felonies and now bail jumping as well? She was sure she was doing time. She sought out attorneys and then her friend, a former clerk in Cook County suggested she call the wolf. More accurately she said call Epstein. Negotiations began. Dismissal was discussed with the prosecutor as well as a trial. In the end every felony was dismissed except one. A low grade felony. She was going to make probation. Seemingly it was over. For whatever reason the probation officer had filed a violation of probation after only one month! Someone wasn't happy that she got such a good deal. Several months later yet another violation of probation. She was back under the gun and afraid or even sure she was going to jail. Two violations of probation on a 7 felony dismissal case? Jail time. She called Epstein again. Epstein lined up the cavalry and rode into battle. The violation of probation was dismissed. As if this wasnt enough, after only SIX months Epstein won the termination of probation satisfactorily. She was free from the system. Sometimes the big wins are not at trial but by negotiation and reputation.
Heroin and Marijuana
Defendant is facing a lenghty sentence. The prosecution is asked to reduce the charges to just marijuana. Prosecution refuses. Trial starts. Cross examination of every detail. Government rests their case - Directed finding of not guilty as to ALL charges. Based only on the cross examination the case is thrown out. No plea to pot. No plea to heroin. Defendant walks.
Burglary to a Vehicle
Mr. Epstein won a not guilty in a burglary to a vehicle trial. The client, at the time of trial, was in jail. Now he is comfortably in his own home. At trial, under cross examination the owner of the car lot admitted that it was impossible to steal an engine mount with only hand tools.
Predatory Criminal Sexual Assault of a Child
A man of 27 years of age had a girlfriend. His problem - his "other" girlfriend found out. Shortly after this revelation the allegations are flying. The cheating man is charged with predatory criminal sexual assault of a child. At trial the child allegedly tells her mother a horrible story. The mother stops her daughter because she can hear no more of this incident, the courtroom silence was deafening. The mother calls the police. The police come ten minutes later. What do the police testify to? The mother never told them the incident which she had just learned, five minutes earlier, she never told them the incident which she had to stop her daughter from completing. Needless to say, the child when asked, stated that her mother teaches her the difference between lies and truth and she taught her such difference that very morning. The defendant was facing life in prison and now has a life of freedom thanks to Mr. Epstein's trial skills, quick wit and oration ability.
Fraud - Forgery
A short time later, an older gentlemen was charged with fraud and forgery. A currency exchange claimed he cashed a fraudulent check with them. In the end the real culprit, apparently the cashier, was revealed. The upstanding individual was allowed to maintain his clean record. - Not Guilty
Possession of Narcotics
An airline worker, under great scrutiny because of September 11th, is charged with possession of narcotics. Such a felony would have ended his long career with the airlines and substantially changed his life. Mr. Epstein exposed the police error and revealed 13 problems with the police reports. - Not Guilty.
Attempted Murder-
The defendant, a young man of 23 years of age, was wrongfully accused of attempted murder. Mr. Epstein set the record straight. The prosecutor attempted to force a witness to testify. Mr. Epstein's scathing cross examination revealed who spoke the truth and who was lying. Defendant - Not Guilty.
Predatory Criminal Sexual Assault of a Child-
In yet another case, a family rivalry coupled with a troubled teen resulted in a young man being charged with two felonies - predatory criminal sexual assault of a child and criminal sexual assault. Conviction on the two felonies would have resulted in a life sentence. At trial, the cross-examination of the fabricating witness was long and intense. Three witnesses were called and three more were planned to be called in exposing the fabrications woven by the troubled teen. Before all the defence witnesses were called, before Jason R. Epstein was even done, the damage was too much to overcome...Finding Not Guilty - both felonies.
Possession of Narcotics
A young man with two prior drug convictions was arrested with four pounds of mushrooms. After reviewing the evidence, several court appearances and intense negotiations, a deal was reached. One year in the Illinois Department of Corrections.
Murder
A gang member is charged with First Degree Murder. The possible sentence is 20 to 60 years. In First Degree Murder there is no good time. If you get 30 years, you do 30 years. The newspapers reported that a man is killed when a partygoer is kicked out and returns to the party. Did he go to the party? Yes he did. Was he kicked out of the party? No he was not. The client went to the party to protect a man who had been kicked out of the party. While there a fight breaks out and someone ends up dead. Jason Epstein's client is charged with Murder. Motions were argued and tempers flared. In the end, a few days before trial, negotiations plateau and the prosecution agrees to drop the First Degree Murder Charges to Second Degree Murder. The young man jumps at the opportunity to cut any possible sentence in half.
Possession of a Controlled Substance with Intent to Deliver times FOUR
The client was charged with two felonies for possession with intent to deliver. Not Guilty - back to back in a row. Sure enough the police arrest the same individual a short time later and "find" drugs on him. Within a couple weeks of that the same police again "find" drugs on him and charge him with yet another felony. The prosecution knowing they have a fight on their hands dismisses one and gives probation which can be taken off of your record for the other. A person charged with four felonies is unlikely to have a clean record after all is said and done. However, he had Attorney Epstein defending him.
Delivery of a Controlled Substance
Chicago Police claim to set up a surveillance. They approach the house and claim to make a buy using marked funds. The next day they allegedly do the same. The following day, again, they claim to make a buy using marked funds and take a description of the person they say is selling drugs. The judge was a former policeman. After intense cross-examination and arguments on behalf of Mr. Epstein's client... you guessed it - Not Guilty.
Such success in his practice is hardly surprising. In law school Mr. Epstein won first place in a national court competition beating schools such as Yale and Northwestern. On the debate team in college he won the second place speaker in the state of Texas award. His debate team was in the top ten in the nation. In 1999, he headed the Chicago Bar Association's Criminal Law Committee. He served on a committee which reviews new laws before they are enacted. You can read about a case which Mr. Epstein handled in the July 2002 Chicago Magazine.
While a winning record is important, communications is also a very important aspect of the relationship with your attorney. Your attorney should take the time to discuss your case and his or her plan of attack. Knowing where you stand, in a difficult time of your life, is essential to effective representation.
CONTACT:

Office

312-869-2603
Comments or questions? Send an email. Answers within a few hours - sometimes instantly.

E-mail
Not Guilty
Se Habla Espanol
THE TOUGH FIGHT
Hollywood and the newspapers paint a false picture of reality when it comes to people charged with crimes. The legal system far too often results in unjust results. Many movies and television shows exhibit a lawyer arguing insanity and the defendant walks free like a walk in the park. This is completely not the case in reality. Contrary to popular belief the scales of justice are tipped in favor of the prosecution. Persons charged with a crime must precede with great care and sound legal advice.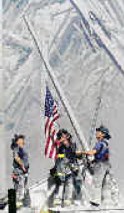 Brilliant legal scholars, hundreds of years ago, recognized the potential for abuse and set forth standards to protect against irrational emotion and convictions based on nothing more than mere allegations. One of these protections is that the state must prove their case beyond a reasonable doubt. Another is that all persons charged with an offense are presumed innocent. To accept anything less is to invite arbitrary rule and tyranny. Such protections against government overreaching is not surprising as the United States was founded by individuals pursued by an overreaching government. Such fundamental underpinnings are apparent even today in the Fourth Amendment prohibition on illegal searches and seizures.
DUTIES OF YOUR ATTORNEY
Your attorney is your adviser. Most, if not all, of the decisions in the case are made by the client. A good attorney will advise you of the possible outcomes and with you come to a conclusion. He or she will make recommendations. Your attorney owes you the highest duty, a fiduciary duty. This requirement means that he or she must put your interests as the most important interest.
Comments or questions? Send an email. Answers within a few hours - sometimes instantly.

E-mail
Not Guilty

Phone 312-869-2603